Laser Hair Removal Treatments
Aria Lase offers effective laser hair removal treatments for all Fitzpatrick skin types. The procedure is safe, fast and painless with permanent results. Laser hair removal works by targeting the laser beam on to the area with unwanted hair. Heat generated by the laser beam is absorbed by the chromophore melanin/pigment found in the hair and penetrates down to the hair follicle which is in turn destroyed preventing further growth. This is the most effective way of removing unwanted hair as well the most recommended treatment for ingrown hair and razor bumps.
Full Face (Harley Quinn) €15
Upper Lip (kiss me goodbye) €5
Sideburns (queen) €5
Jawline (whispers) €5
Chin (now you see me) €5
Upper lip, Chin & Jawline (tic tac toe) €10
Back of neck (Grey's Anatomy) €20
Full Arms (the serve) €50
Lower or upper arms (dropshot) €30
Armpits (star of the night) €20
Feet + Toes (dancing in the rain) €15
Full Bikini (Brazilian) (Hollywood me) €20
Hands + Fingers (touchable me) €15
Bikini Line (the girl next door) €15
Buttocks (to the moon and back) €20
Full Legs (basic instinct) €70
Lower legs or thighs (the devil wears Prada) €50
Nipples (US confidential) €10
Chest (close to my heart) €20
Abdomen (night cravings) €20
Half Abdomen (morning cravings) €15
Lower back (mirror mirror) €15
Stomach line (happy trail) €10
Belly button (the milky way) €5
10 min touch up (girl on the go) €40
Consultation (sneaky Ollie) free
Full bikini (Brazilian)|Armpits (superstar) €40
Half legs|Brazilian|Armpits (glamour) €60
Full arms|Brazilian|Armpits (elegant) €60
Half arms|Half legs|Brazilian|Armpits (petite) €70
Half legs|Full Arms|Brazilian|Armpits (celeb) €90
Full Legs|Brazilian|Armpits (icon) €90
Full legs|Full arms (lights on) €100
Full Body (goddess Hera) €120
Full Body St (interstellar)1 €260
Full Body Ex (three-peat)² €300
Full Body + (magic luna)3 €140
Full Body Le (legendary)4 €230
1includes a full face fractional laser resurfacing treatment with Stellar M22 ResurFX
² value package of 3 sessions including free check-ins
3 includes a relaxing spa pedicure at the well renowned "The Nail Bar" in Engomi-Nicosia
4 includes a full face Legend Pro Voluderm Microneedling/w radiofrequency treatment
Ears (dirty talking) €5
Cheekbones (fight club) €10
Nose (pick & roll) €5
Back of Neck (the unknown) €10
Beard/half face & front neck (The Joker) €10
Shoulders (shy no more) €20
Armpits (crossfit star) €20
Full Bikini (Manzilian) (coba cabana) €30
Chest & Abdomen (the body) €50
Lower or upper arms (half board) €40
Full arms (all aboard) €70
Full back & shoulders (the revenant) €50
Half back (bear with me) €30
Full legs (marathon) €100
Lower legs or thighs (half marathon) €60
15 min touch up (mind your business) €50
Consultation (sneaky Pete) €30
Neck & Shoulders (lift me up) €30
Full chest & Abdomen|Full back & Shoulders (hero) €90
Full chest & Abdomen|Full arms (the summit) €90
Upper body (Arnold classic) €120
Full legs|Half arms (tour de France) €120
Full legs|Full chest (the frontier) €120
Full legs|Full back|Full chest (UFC star) €140
Full body (god Zeus) €160
Full body (three-peat)¹ €420
¹ value package of 3 sessions including free check-ins
© 2021 ARIA LASE. ALL RIGHTS RESERVED.
Candela GentleMAX Pro
The Gold Standard for Laser Hair Removal in all Fitzpatrick skin types. It is a dual wavelength laser platform that combines the fastest and most powerful 755 nm Alexandrite laser with an equally powerful 1064 nm Nd:YAG laser. Together, they provide high performance treatment capabilities in terms of speed, efficacy, ease-of-use, outstanding performance, safety and patient satisfaction.
The Pro Advantage: Faster. Greater Performance. More Versatility.
GentleMax Pro, the integrated aesthetic platform, offers more power and versatility than any other multiwavelength device. GentleMax Pro is a single consolidated system that delivers a range of treatments-all skin type hair removal, as well as pigmented and vascular lesions. 
---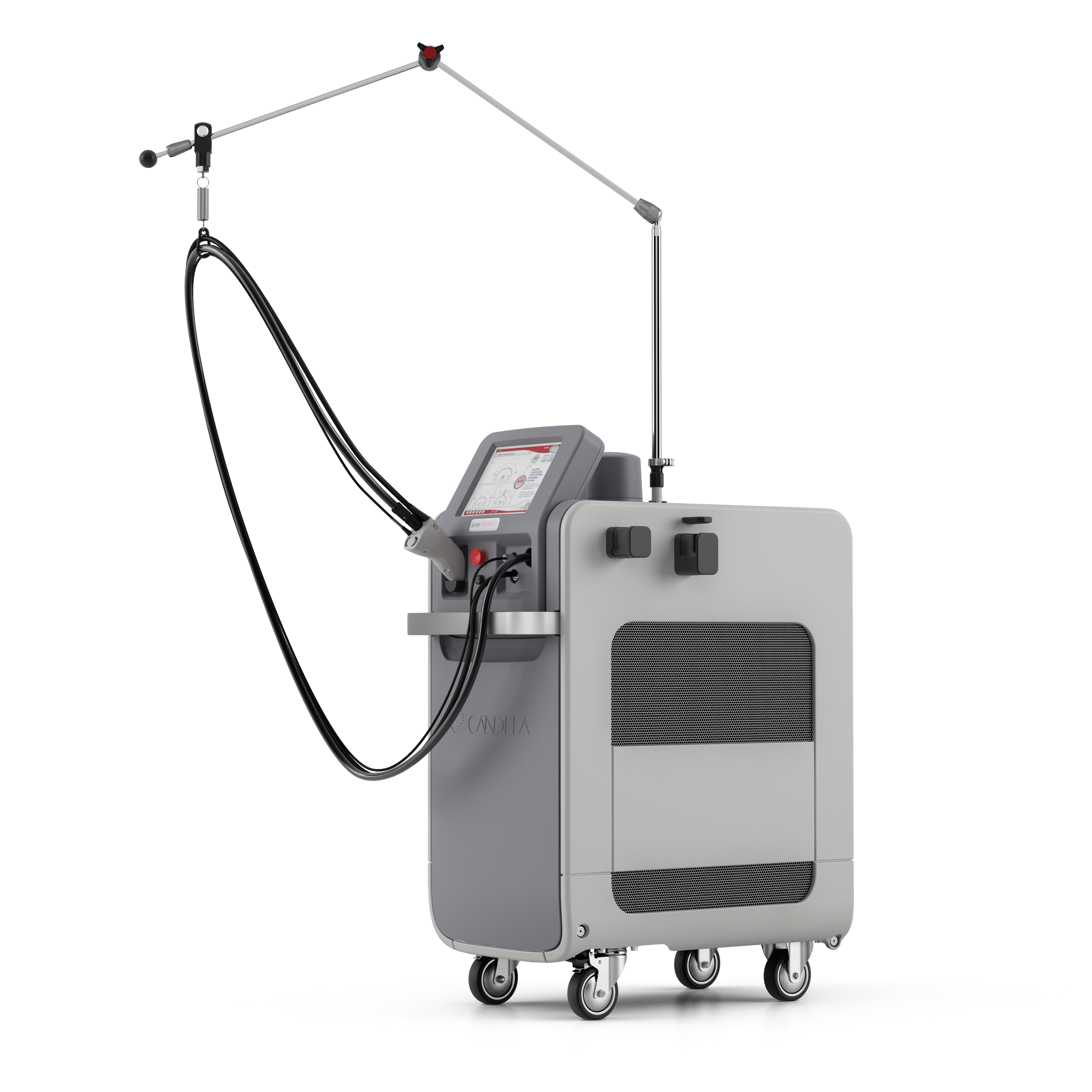 "Candela has taken the best hair removal laser and made it better. It's faster, it gives you more options with longer pulse duration, the interface is easier to use and the sliders make it easier to change the spot size. It's just improving an already great product."Stephen W. Eubanks, MD Dermatologist, Colorado, USA
Lumenis Splendor X
We present you the Lumenis Splendor X, the most technologically advanced laser hair removal system in the world.
The Lumenis Splendor X is a state of the art laser, it uses breakthrough Blend X technology where Alexandrite and Nd-Yag wavelengths can be synchronized to be fired independently or simultaneously, with varying proportions to tailor treatment, according to the individual's skin type, hair color and thickness allowing safe and effective treatment.
Unique and Unmatched
It features a revolutionary and world's first square shape spot which provides faster and uniform coverage of the treatment area, with larger spots penetrating deeper. no overlap, no burns and no retouching missed areas. Full body can be treated in only 30 minutes.
Cutting-edge technology features include an ergonomic handpiece which integrates a world's first smoke evacuator and dual cooling system (DCS) - combined Cryo touch and Cryo air for added comfort at the same time.
The Lumenis Splendor X is a truly unique solid state laser system with unprecedented power, speed and coverage rate.
---
Candela GentleLase Pro
GentleLase PRO is the industry's leading 755nm Alexandrite hair removal laser system. GentleLase PRO represents the re-imagination of the aesthetic industry's premier laser for removing hair, epidermal pigmented lesions and wrinkle reduction. It's faster and loaded with advanced features that continue to deliver superior results and earn the trust of practitioners and patients worldwide. The advanced technology and improved capabilities of GentleLase Pro make it the laser of choice for precise, non-invasive treatments.
---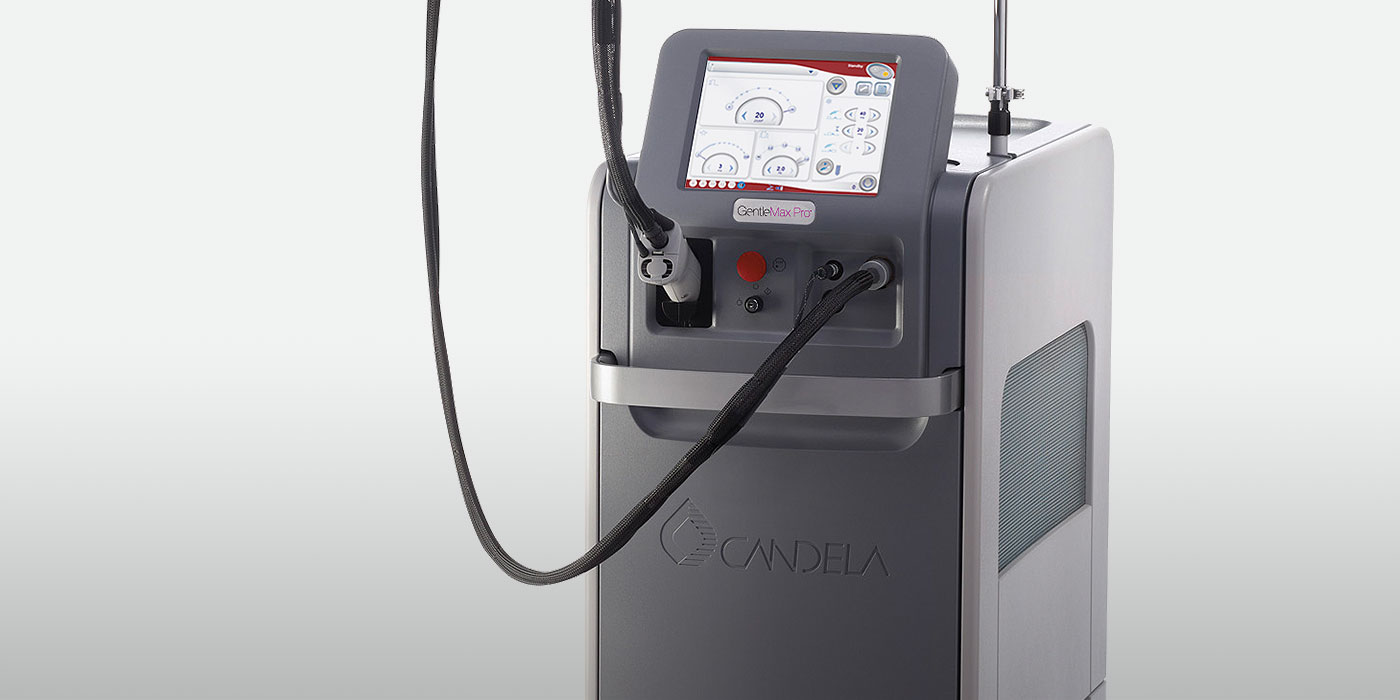 Book Your Appointment Today
Book an appointment for any of our services online any time - day or night! We will confirm your appointment through e-mail when we receive it. If you need to get in touch during business hours, check our contact details.
Book Online Now