Stellar M22 ResurFX fractional skin resurfacing
Stimulates collagen and retextures the skin, as well as tightens. This is a powerful skin resurfacing treatment, with CO2 laser like results without the extended downtime.
ResurFX is a non-ablative fractional laser. It treats skin discoloration, texture/tone, increases collagen, reduces stretch marks, acne scars, wrinkles and more. Non-ablative means it does not destroy or ablate the skin cells, while fractional means it is only affecting a fraction or percentage of the skin. Unlike other resurfacing treatments, one pass is all it takes which means quicker treatment times with powerful results.
The Lumenis Stellar M22™ ResurFX non-ablative laser fractional peel is an optimally tailored treatment that treats the early signs of aging to achieve noticeable results in:
Removes fine lines
Improves skin texture
Improves overall skin appearance
And all in one "lunch break" treatment so you can get back to your busy lifestyle.
Listed Prices include 50% off promo discount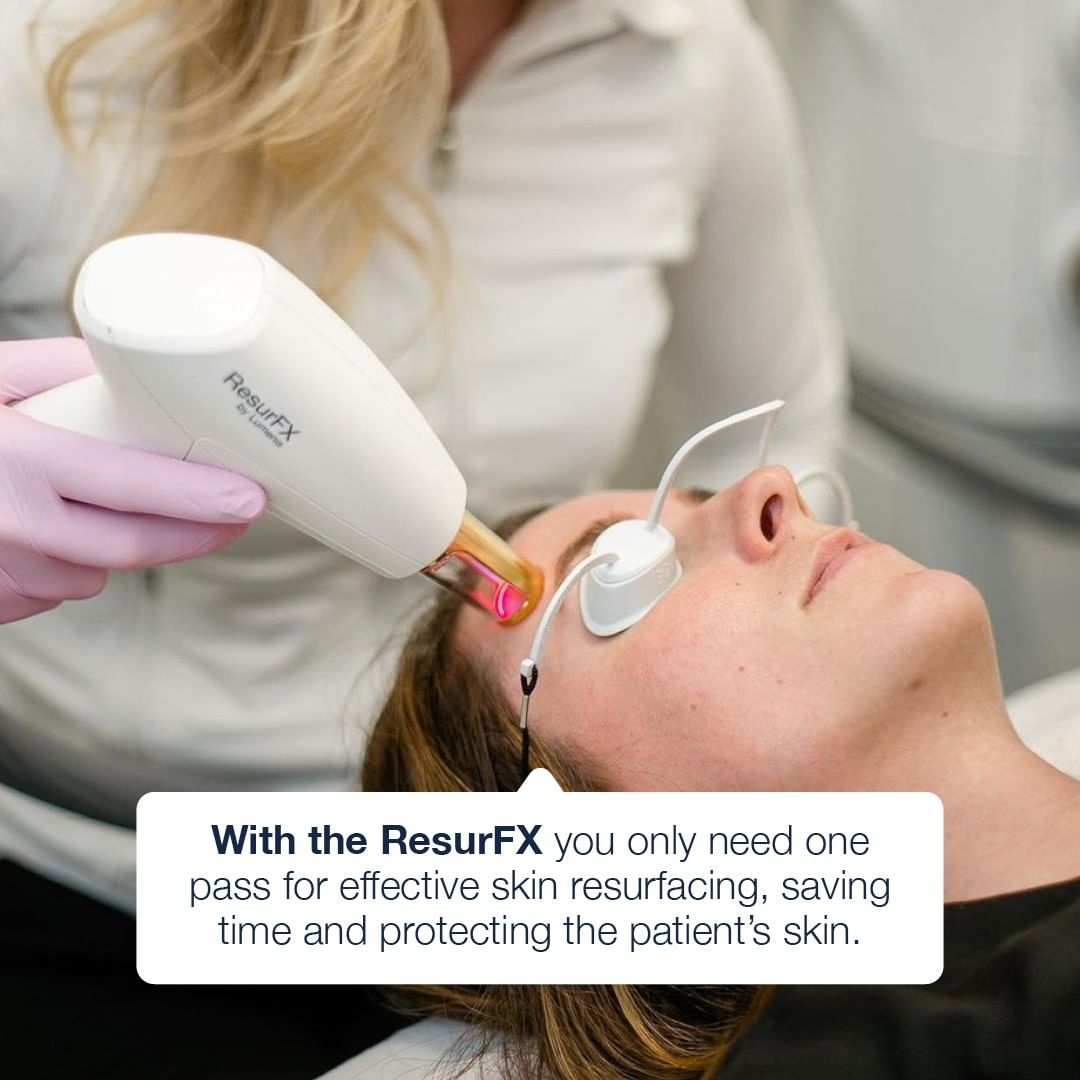 ---